All banks meet Basel III minimum and target CET1 capital requirements as agreed up to end-2015, and all G-SIBs meet both fully phased-in liquidity requirements, according to the Basel Committee's 
latest Basel III monitoring exercise
 based on data as of 30 June 2017.
Data have been provided for a total of 193 banks, comprising 106 large internationally active banks. These "Group 1 banks" are defined as internationally active banks that have Tier 1 capital of more than €3 billion, and include all 30 banks that have been designated as global systemically important banks (G-SIBs). The Basel Committee's sample also includes 87 "Group 2 banks" (ie banks that have Tier 1 capital of less than €3 billion or are not internationally active).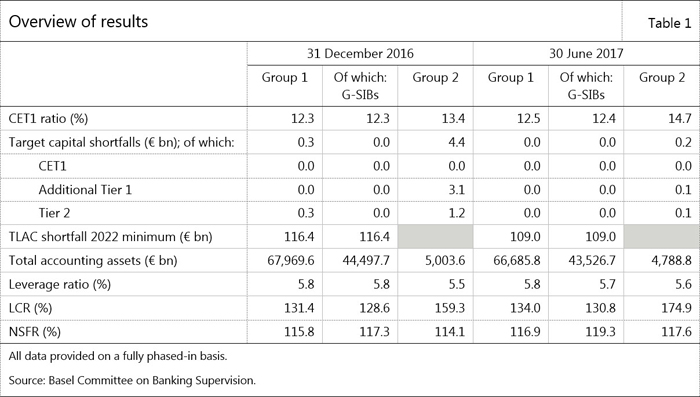 The Committee's finalization of the Basel III reforms is not yet reflected in the results; the collection of relevant data for those reforms started for the end-2017 reporting date.